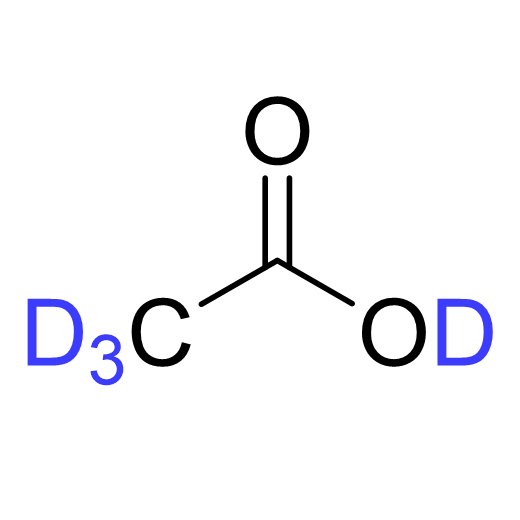 Acetic acid-d4 ≥ 98.5 atom%D
CAS: 1186-52-3
UN: 2789
C₂D₄O₂
FW (gr):

64.08

MP (°C):

15-16

BP (°C):

115.5

Density at 25°C (gr/cm3):

1.119
General description
Acetic acid is a colorless liquid organic compound with the chemical formula CH3COOH (also written as CH3CO2H, C2H4O2, or HC2H3O2). When undiluted, it is sometimes called glacial acetic acid.
Vinegar is no less than 4% acetic acid by volume, making acetic acid the main component of vinegar apart from water. Acetic acid has a distinctive sour taste and pungent smell. In addition to household vinegar, it is mainly produced as a precursor to polyvinyl acetate and cellulose acetate.
It is classified as a weak acid since it only partially dissociates in solution, but concentrated acetic acid is corrosive and can attack the skin.
Catalog Number

Packing

Price (IRR)

Quantity

Buy
Certificate of Analysis (COA)